By Admin
Pictures: Tata Motors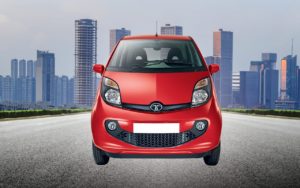 The dream of Mr. Ratan Tata of giving Indians the cheapest car in the form Nano which saw the light of the day way back in 2008 is now at verge of its end. Yes, you have heard it right. Tata Nano was called 'People's car' by many, was also referred as 'Lakhtakiya' which means something which costs under 1 lakh. In June this year only one unit was produced and as far as exports are concerned, Nano could not even open up the account.
The car which indeed made its place into the hearts and garage of Indian car buyers was loved and hated by many at the same time. A few incidents of Nano bursting into flames gave it a negative image from which it could not recover till now. But it also gained love and admiration to an extent that famous American Talk show host Mr. Jay Leno bought one Nano for his garage and took it to America. The only problem was that as the Nano was not road legal, he had to use the track of LAPD for testing the car.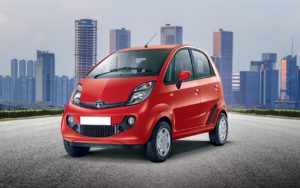 The best thing about Nano is that
it is small
easy to manoeuvre
has space for four
a person as tall as 6ft. can fit into it easily
and the most important thing was its air-condition which was so effective that even Jay Leno said that it is better when compared with his McLaren F1.
It is to be seen whether Tata motors would finally end the production of Nano or will revive the brand and the product by introducing it into electric form. We believe that Nano can, any given day, do well as compared to MS Alto, Renault Kwid or Datsun Go but for that Tata motors have to go back to drawing board and come up with a strategy which helps Nano in gaining customers confidence.