By Admin
Pictures: Mini India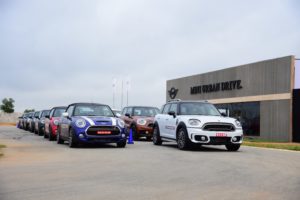 Mini, the brand which is owned by BMW, started its very own 'Mini Urban Drive' platform in India, which promotes and provides 'Go-Kart' like feeling among its users. The very first drive was held in August in Bengalauru where products like New Mini Hatch, New Mini Convertible, The All New Mini Countryman and the flagship Mini Clubman were present. The event will be organised throughout India in 7 major cities which are Hyderabad, Chennai, Mumbai, Pune, Chandigarh and Delhi and will over by October, 2018. The idea behind the event is to promote and showcase the safety and performance hidden in the various models of Mini.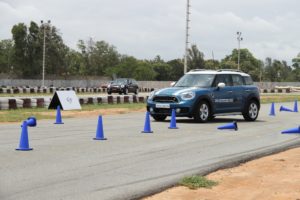 This is what Mr. Vikram Pawah, Chairman, BMW Group India said, "The MINI Urban Drive provides a perfect opportunity for auto enthusiasts to be inspired by MINI's ultimate combination of driving fun, top-notch quality and unique style. It offers participants not only the legendary driving experience of a MINI, but also significantly increasing safety at the wheel- whether in everyday traffic, performing rapid overtaking manoeuvres or at full –throttle on the racetrack. With MINI Urban Drive, we continue to extend the MINI lifestyle to more customers and look forward to welcoming more members to the MINI way of life.
Through out the event trained Mini Sales consultants will be present to assist users in a professional manner and provide details related to the products available for the drive. This would help customers to identify the Mini matching their lifestyle. Not only this, Mini India is accepting the booking of its products during the course of event.