By Admin
Pictures: TVSApache.com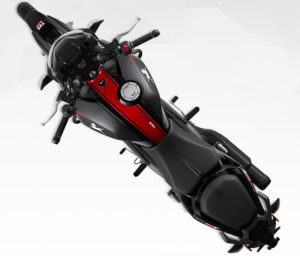 Few days ago the very idea of owning a motorcycle with slipper clutch in India meant either buying a Kawasaki Ninja 300 or KTM Duke 390. But within few days everything changed as TVS Motors announced and officially posted on their website the arrival of the Apache RTR 200 4V R2.0 race edition which is fitted with A-RT slipper clutch where A-RT stand for Anti-Reverse Torque. TVS motor, by introducing slipper clutch, is trying to reflect upon the racing DNA of RTR series.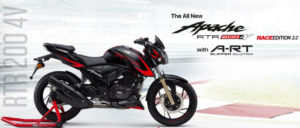 The introduction of A-RT slipper clutch at a price which varies from Rs.95,000/- to 1.08 lakh, Ex-showroom Delhi, is indeed a tough task for other manufacturers to achieve. The all new TVS Apache RTR 200 4V R2.0 also boasts of well sculpted fly-screen for an aggressive racing stance and new sticker combination for that sporty look to allure more customers and creating a rush in the lane leading to booking counter. Oh! Please ignore the words in Bold.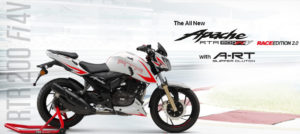 Carrying it forward, there are three variant which are available – RTR 200 4V R2.0, RTR 200 Fi 4V R2.0 and RTR 200 4V ABS R2.0 with five colour combinations of black, grey, red, white and matte black. The racing DNA is highlighted by the FI  which has twin spray fuel-injection and the dual -channel ABS with Rear wheel lift-off protection which detects and helps to recover wheel lock.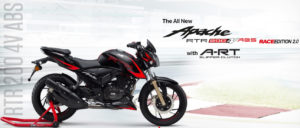 The whole game comes down to one thing, THE PRICE. Yes we are discussing it again because it is the price of RTR 200 4V R2.0 with slipper clutch which excites not only us and but also the prospective customers. At a price ranging from Rs. 95000/ ex-showroom for the RTR 200 4V R2.0 to Rs.1.08 lakh ex-showroom for the RTR 200 4V ABS R2.0, TVS has played a psychological price game which must have confused the competition. And yes this time don't ignore the words in Bold.