By: Javed Ali Khan
Pictures: Faisal Khan & Screenshots from movie Dharmatma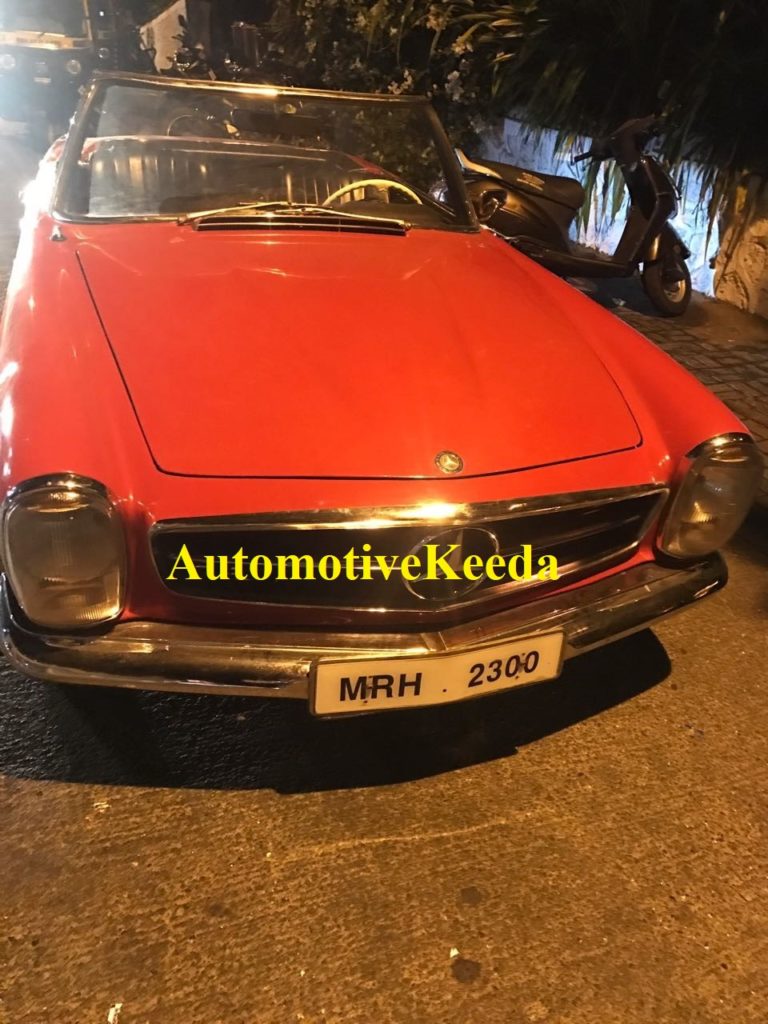 Recently we came across a red Mercedes Benz 230SL which we saw in Mumbai city. This made us to dig deep and see if by any chance the beauty on wheels had any link with Indian film industry. The car was based on the Mercedes-Benz W111, a chassis code given to a range of Mercedes' vehicles produced between 1959 and 1971 which included 4 door sedans (1959-1968) and 2 door coupés and cabriolets (1961 to 1971).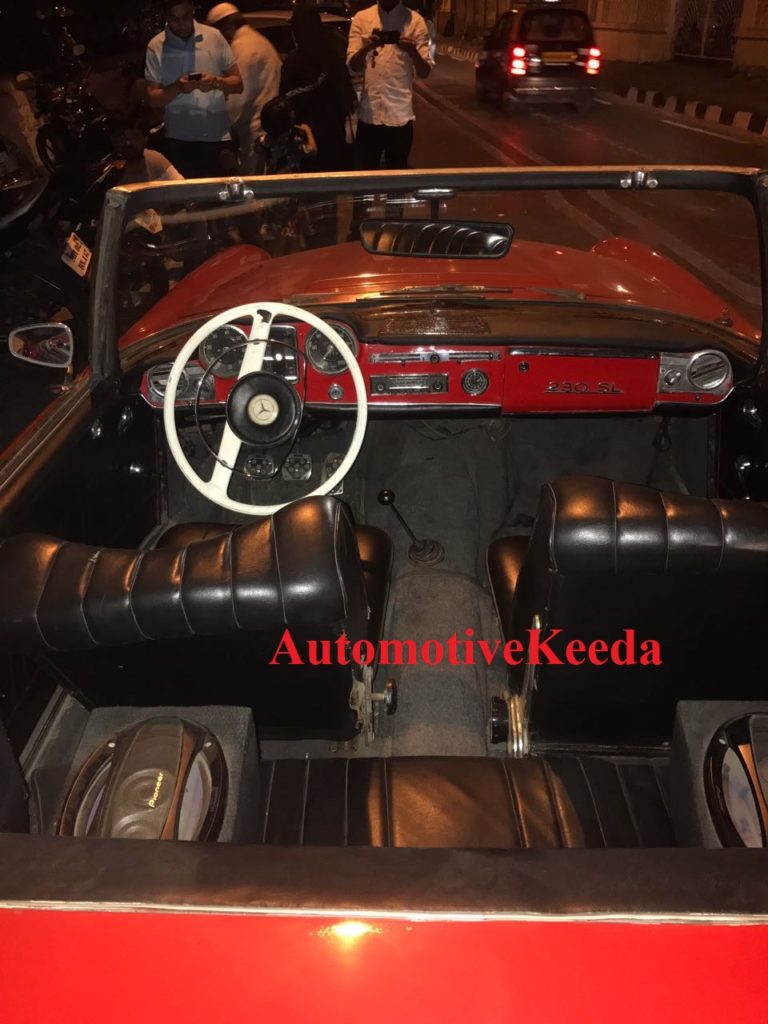 Our research resulted in some good outcomes not only about the make of the car but also the link it had with the Bollywood. Let's talk about the Bollywood connection first. There is no denying of the fact that among all the actors we have seen in the Indian film industry, it was always Feroz Khan who used cars as a 'Character' in his movies. Instead of cars/bikes just being a part of movies for the sake of it, Feroz Khan used vehicles in his movies as a living character. Yes, there were actors like Rajesh Khanna, Dilip Kumar and few more who used cars as part of the movies integral story line but it was Feroz Khan who took the risk of bringing in expensive cars and then destroying them or using them for chase scenes in his movies.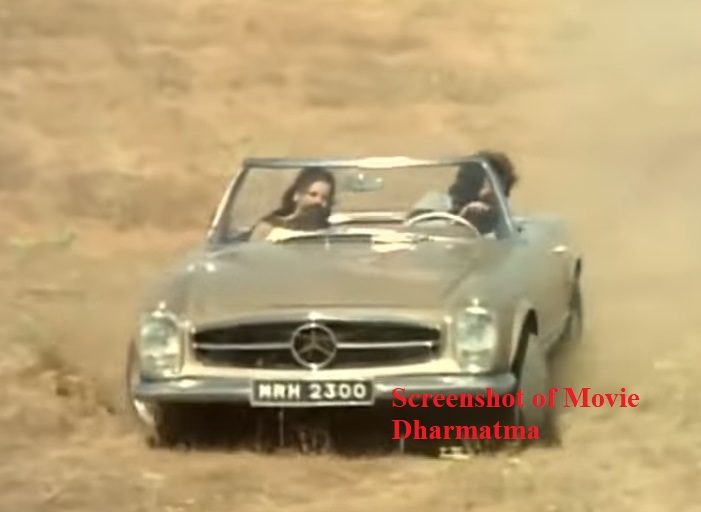 The red beauty, a 230SL from Mercedes Benz, whose production started in June 1963 and lasted till 1967 had an option of either 4 speed manual transmission or a very responsive fluid couple 4 speed automatic transmission which was linked to a 2308cc, M127 inline 6 engine with a power of 148 horses and 196 NM torque. The 230SL with Mumbai registration was used by Feroz Khan in the super hit movie Dharmatma. The car was in Golden Champagne colour then and was used in one of the chase scenes for which a helicopter was also used.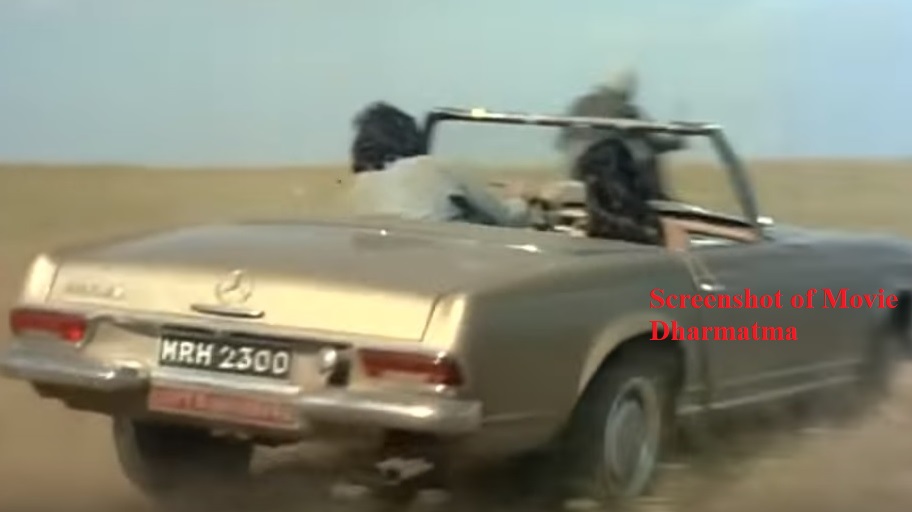 Feroz Khan is also known for the very famous scene of 1980 movie Qurbani where a 50 paisa bet is placed by him on whether he can drive a Mercedes Benz 220 or not and ends up in destroying a brand-new Mercedes Benz. There were many chases sequence in the movie which involved car and motorcycles being crashed and this resulted in making it one of the most expensive movies, budgets wise, of the year 1980.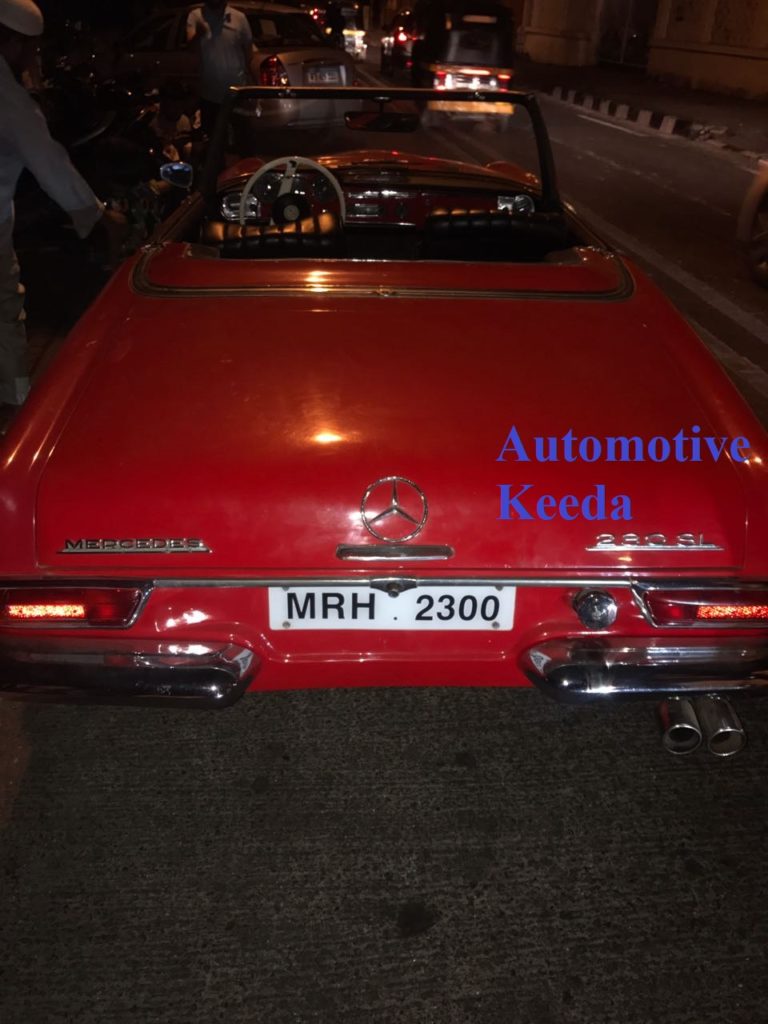 We hope you loved reading our article and the pictures we clicked. Please comment to let us know what you think and  share our article as it would encourage us to come out with more articles like these. We are on Facebook, Twitter, Instagram and Youtube.