By Admin
Pictures: TVS Motor company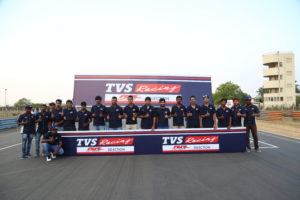 TVS Apache RR One Make series is to begin from June 2018 and TVS Racing – factory racing arm of TVS Motor Company is finally out with the top 12 racers selected for the megaevent. The event is the very first as far as TVS Apache RR One Make Series is concerned and will be conducted as part of Indian National Motorcycle Racing Championship (INMRC).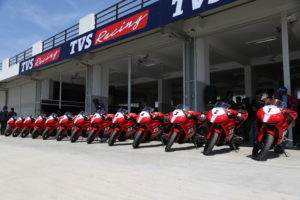 B Selvaraj, Team Manager, TVS Racing stated that, "the response across the country was phenomenal. This further translated into the number of entries and we were delighted to see new names spring into the final 12. We are glad to have such spirited and talented individuals on our platform and look forward to see them compete fiercely in the cup astride Race tuned TVS Apache RR 310. I wish them all the best for the cup."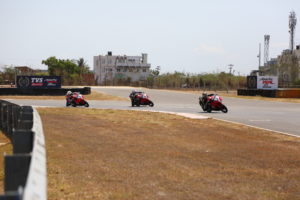 The selection rounds were conducted at the Madras Motor Race Track (MMRT) in Chennai. The selection was open to riders with a podium finish in INMRC or any One Make Championship and only 40 qualified for selection round out of 287 entries. TVS Racing has made changes in the RR 310 by equipping it with a free-flow exhaust, modified foot- peg to provide race ergonomics, race tuned Electronic Control Unit and improved induction system.